Sunday, October 18, 2009
There was some excitement in the eyes of the kids today...
Some Elephants' show was planned for 2 PM.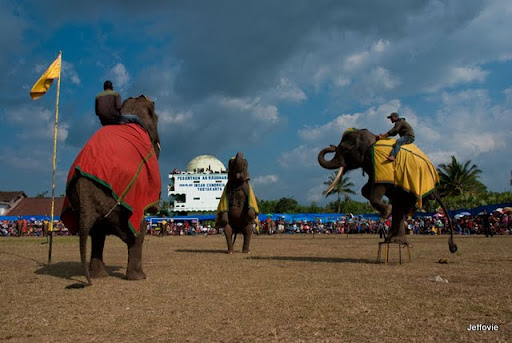 Posted by

Jeffe Castan
at 4:56 AM
No comments:
Links to this post

Saturday, October 17, 2009
My last stay in Paris, just before to leave to Jakarta.

In the subway, for some reason, the regular wall was out, revealing the old one, still covered with old posters...

A french post office... and a long, long wait in the line !
Posted by

Jeffe Castan
at 6:41 PM
No comments:
Links to this post

Pictures I took from the window of the train Paris-Bordeaux
Posted by

Jeffe Castan
at 6:35 PM
No comments:
Links to this post